differences between the

original HK107

Ducati Panigale kit and the

HK110 "Anniversario"

:
white/red color scheme

gold colored wheels

gold colored Akrapovic exhaust

carbon fiber finish heel guards

deleted mirrors

deleted license plate bracket
---
d

ifferences between the

HK110 "Anniversario"

kit and the

HK117 "Final Edition"

:
green/white/red color scheme

carbon fiber finish shock spring guard

Akrapovic Racing dual undertail exhaust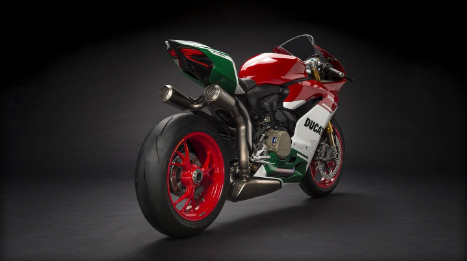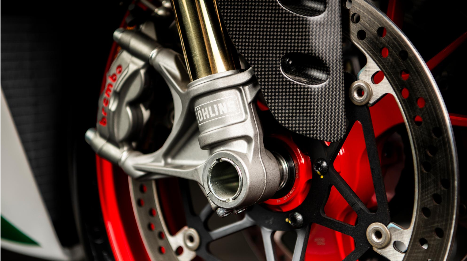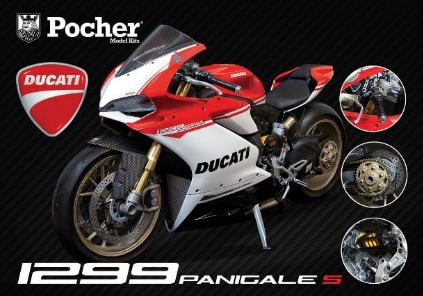 Pocher HK110 Ducati Panigale "Anniversario" | sold out
Pocher 1:4 HK107 Ducati 1299 S Panigale | sold out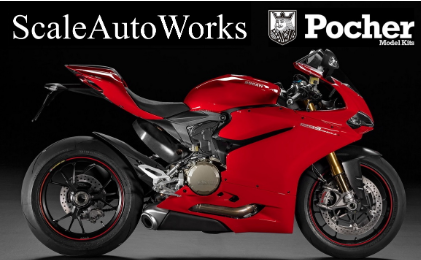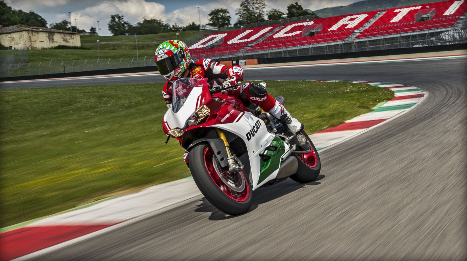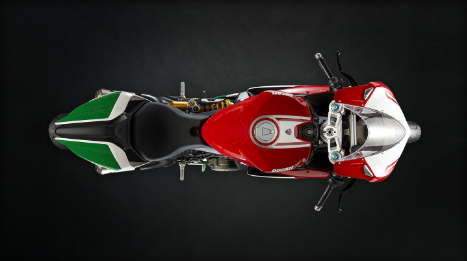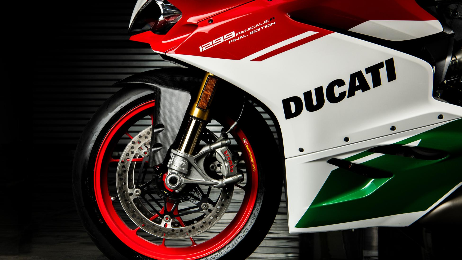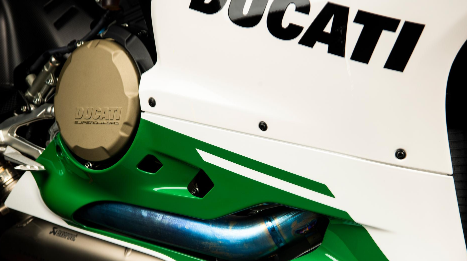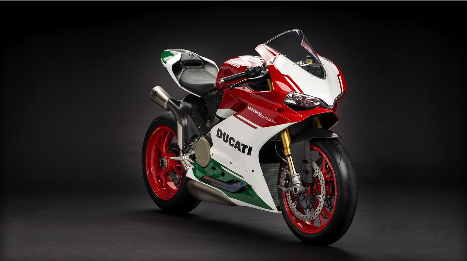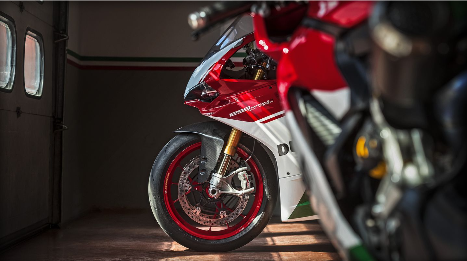 pay 4 monthly installments of $210.*
(complete kit shipped after 4 payments plus s/h)
Pocher Ducati Panigale Final Edition HK117 1/4 scale kit
Pocher 1/4 Ducati 1299 Panigale kits

HK117 Final Edition

now in stock!

976 pre-colored

parts

primarily assembled with

screws, with

an incomparable level of detail. Pre-painted metal parts

include

gas tank, frame,

suspension, engine,

wheels.

Pre-painted bodywork and removable side fairings. Real metal chain. Functional wheels, chain, front and rear suspension, steering, brake & clutch levers, and kickstand.

Also includes a functional metal racing-type rear wheel stand for vertical display.

Finished dimensions: 20.5" long x 11" high x 8" wide, 11 lbs (519 mm x 278 mm x 203

mm,

5 kg)

All ScaleAutoWorks Pocher Ducati kits include private links to our build journal and extensive

reference photos

.

Watch the official Pocher Ducati (and Lamborghini Aventador) build videos here.

$825. plus insured s/h

*

| see ordering options below
* We ship US orders by insured UPS Ground and invoice at our actual discounted rate. It is a huge box, 31" x 24" x 15" and weighs 32 lbs. Because it is oversized shipping carriers base the rate on volume which approximately doubles the virtual shipping weight. The average US East Coast insured UPS shipping cost with our discounted rate is $70, and approx $105 for the West Coast. Priority Airmail shipping to Canada averages $150 depending on the province.
note: the Pocher Ducati Panigale kits HK110 "Anniversario" & HK107 original version are out of production/out of stock)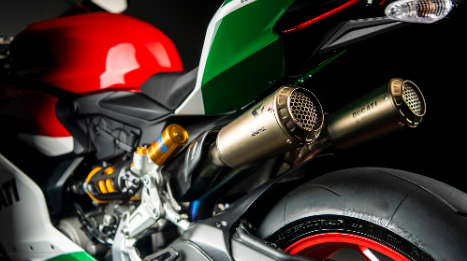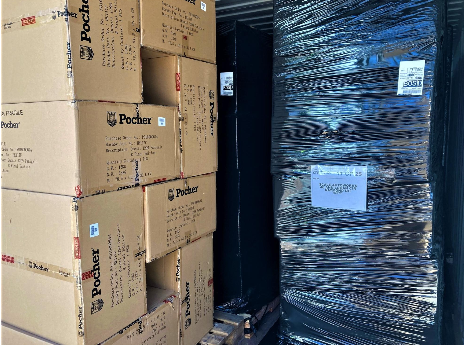 pay in full $825. now
(shipping invoiced separately before delivery)


*All pre-payment funds for kits are held in escrow and will be refunded on request in case of unacceptable delay or cancellation.