LeGrand 1/8 Collection Mercedes 300 SLR Uhlenhaut Coupe
metal kit LE102 | arrives late 2022 |

pre-order below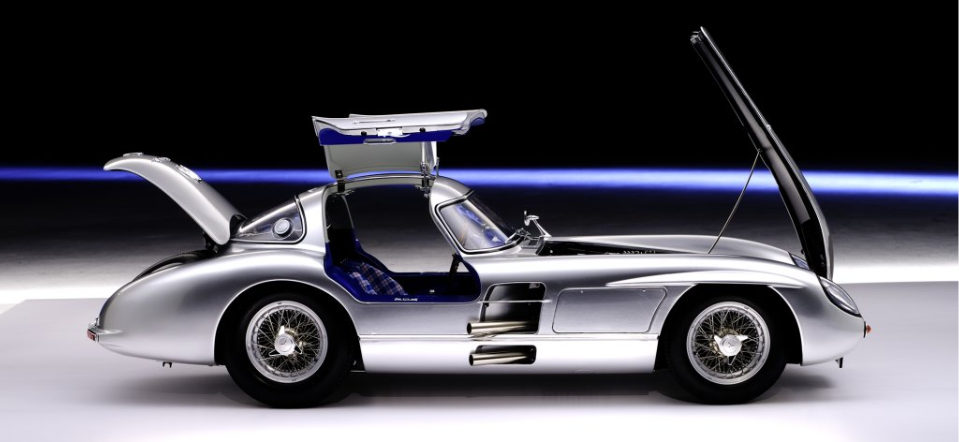 • Pre-pay* with our monthly installment plan via PayPal (twelve automatic monthly payments of $210.; any excess payment will be applied to shipping cost or refunded depending on Euro exchange rate and final price of the kit).
* all pre-payment funds for kits are held in escrow and may be refunded in case of unexpected delay or cancellation.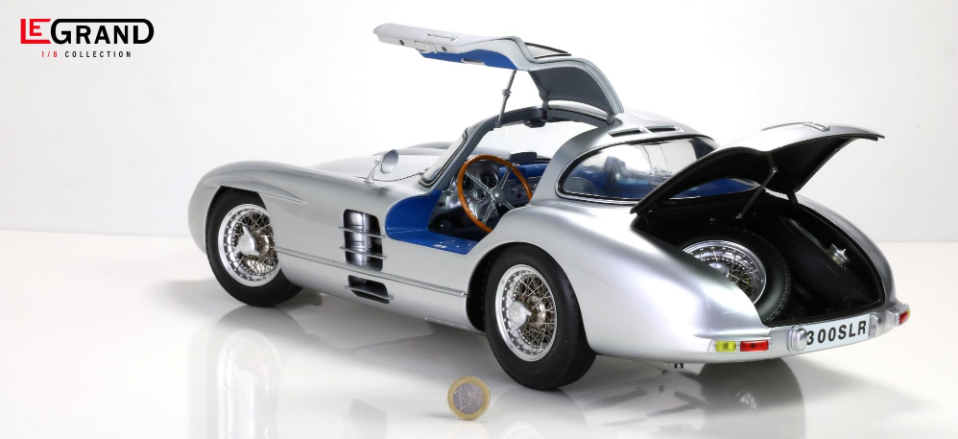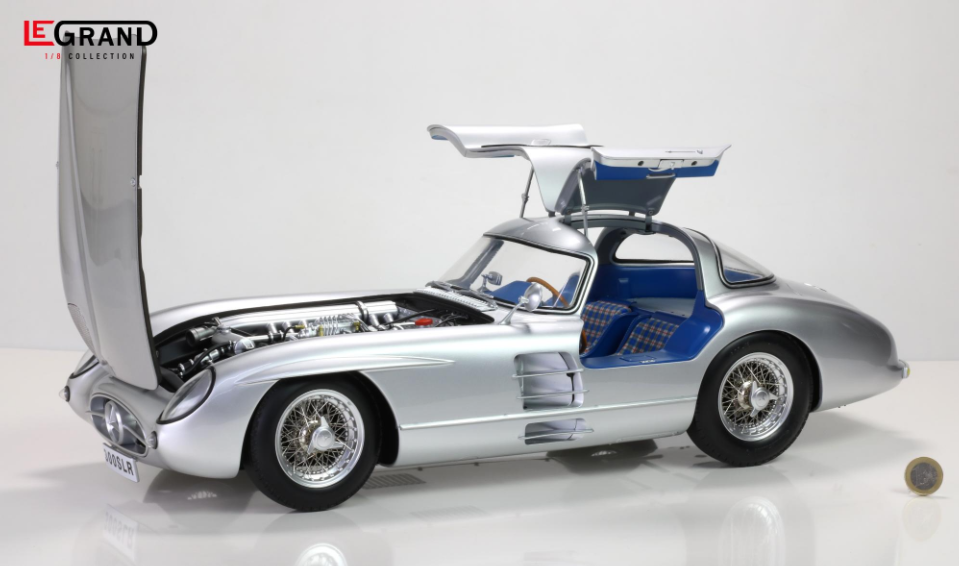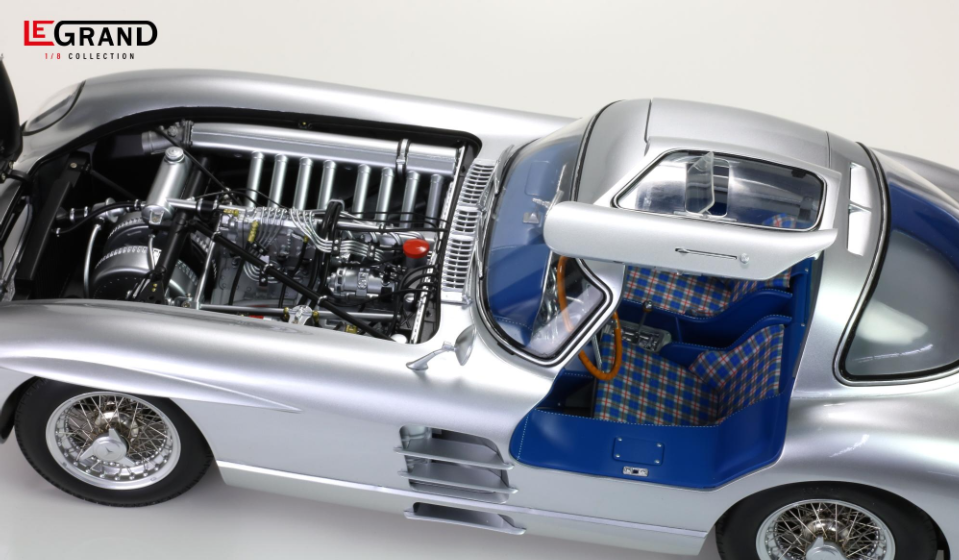 • Reserve with a $50. deposit
LEGRAND Mercedes-Benz 300 SLR "Uhlenhaut Coupé" 1/8 scale metal kit
This coupé version of the 300 SLR racing car was developed by Daimler-Benz for the 1956 season, and only two 300 SLR Coupes were constructed. It was designed under the supervision of the then head of the MB racing car department, Rudolf Uhlenhaut and the nickname "Uhlenhaut Coupé" is a reminder of this today. It was never used in racing

because

Mercedes Benz withdrew from motorsport after the end of the season in 1955. The Mercedes-Benz 300 SLR is still one of the most spectacular and expensive super sports cars ever built, and way ahead of its time.
8 Cylinders |
Displacement 2982 liters |
Output 302 hp @ 7500 rpm |
Top speed 290 km/h (180 mph) |
Production period: 1955
LEGRAND 1/8 kits

are precision made from high quality materials. The body of the 8 kg (18 lbs) model is made of die-cast metal and is pre-painted. Individually spoked metal wire wheels are provided pre-assembled. The kit contains more than 900 parts made of metal, rubber, textiles and high-quality plastic. Most components are assembled with screws. Steering and suspension are functional, doors and all body panels open. Kit includes screw box and magnetic screwdriver. The model pictures show

an example

constructed with pre-production kit parts.
more than 900 parts | finished d
imensions 540 mm x 200 mm x 150 mm (21" long x 8" wide x 6" high) | weight 8 kg (18 lbs)
Mercedes-Benz and the design of the enclosed product are subject to intellectual property owned by Daimler AG and are used by LEMKE Collection GmbH under license.