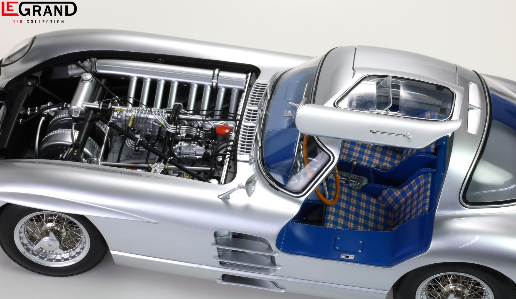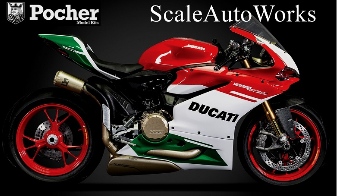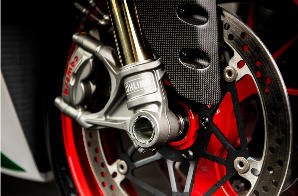 Welcome to ScaleAutoWorks
We specialize in 1/8 and 1/4 scale model car and motorcycle kits that are bigger and more detailed than most you have ever seen. Our kits are not for the casual modeler. They are designed for the talented, mechanically inclined adult who is looking for the challenge and reward of building a model with almost every detail of the real vehicle.Your completed model will be a work of art to display proudly in your home, gallery or office.
We can also sell your Pocher kit collection

with a fair commission structure and written contract.
We also buy some collections outright. Email for details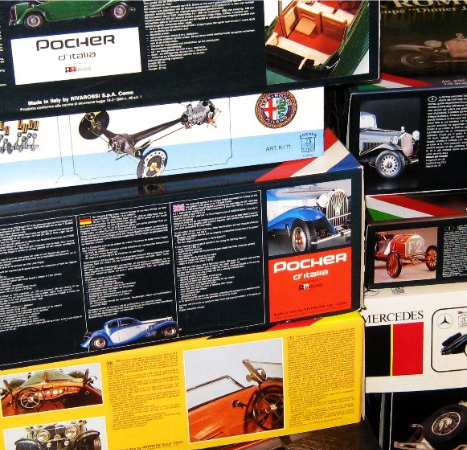 Pocher JPS Lotus 72 F1 kit HK114 update:
You may have heard Pocher

in the

UK has received their kits. They are being produced in separate batche

s

for each major market. Our US allotment hopefully arrives sometime in March and we will update this space as soon as we have more info.